American Animal Hospital Association (AAHA)
Accreditation matters to you and your pet. As the only organization that accredits veterinary practices in the US and Canada, the American Animal Hospital Association sets the standard for quality veterinary care. Learn about the AAHA standard of care.


ASPCA Animal Poison Control
An excellent resource for any animal poison-related emergency, 24 hours a day, 365 days a year.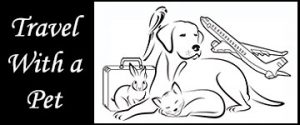 USDA APHIS 
Traveling internationally with your pet?  Need an International Health Certificate?  We have USDA accredited veterinarians on staff!  Visit the United States Department of Agriculture Animal and Plant Health Inspection Services (USDA APHIS) website and enter the country you are traveling to and learn about all of the requirements for pet travel to that country.  Please note that preparing for travel to some countries can take months.


Companion Animal Parasite Council (CAPC)
The Companion Animal Parasite Council (CAPC) is an independent council of veterinarians, veterinary parasitologists, and other animal health care professionals established to create guidelines for the optimal control of internal and external parasites that threaten the health of pets and people.


Petly
The portal to all of your pet's patient records.


Companion Laser Therapy by LiteCure
We are so very excited to announce the addition of LASER THERAPY to our practice. Some of our staff are already using it on their own pets and seeing great results. Laser Therapy is administered to help relieve pain, reduce swelling/inflammation, and speed healing.


American Veterinary Society of Animal Behavior (AVSAB)
The American Veterinary Society of Animal Behavior (AVSAB) is a group of veterinarians and research scientists dedicated to improving the lives of animals and people through an understanding of animal behavior.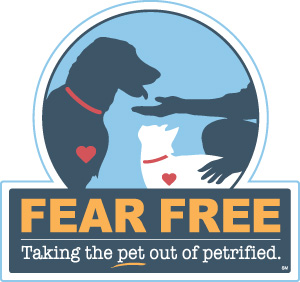 Fear Free – Taking the pet out of petrified
We have Fear Free Certified Professionals on staff! Learn all about how Fear Free will benefit you and your pet by clicking on the logo.


Pet Professional Guild
The Pet Professional Guild is a membership business league representing pet industry professionals who are committed to force-free training and pet care philosophies, practices and methods. Pet Professional Guild members understand force free to mean: NO Shock, NO pain, NO choke, NO fear, NO physical force, NO physical molding, NO compulsion based methods are employed to train or care for a pet. The Pet Professional Guild also offers FREE membership for Pet Owners.


Trupanion
Medical Insurance for your Pet


Rose's Fund
At Rose's Fund we are sensitive to the fact that it takes more than love to save a life, and all animals deserve a chance. We will financially assist, to the best of our ability, pet owners and Good Samaritans who have an animal with a good prognosis for a healthy life, but are at a financial loss.


Vet-I-Care
Vet-I-Care is a 501 (c) (3) non-profit charitable organization committed to helping families secure the resources required to provide much needed specialty and emergency care for their pets.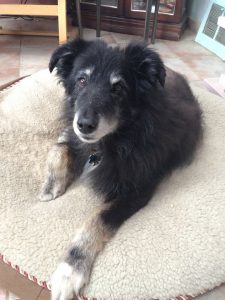 Watson's Pet Pals Fund
Every year countless loving pets miss out on life-saving treatments due to lack of finances. This fund was started to assist those who can't afford to pay.


Petfinder
Search for adoptable pets nationwide.


The Animal Rescue Force (ARF) is a private, non-profit 501c3 organization established in 1974 to find responsible homes for dogs and cats. ARF has adoption centers on the weekends right next door to Sayrebrook and at the Englishtown Auction.


Sammy's Hope
Sammy's Hope is an all volunteer rescue group that works to find forever homes for dogs and cats. The Sammy's Hope Animal Welfare & Adoption Center is located right next door to Sayrebrook.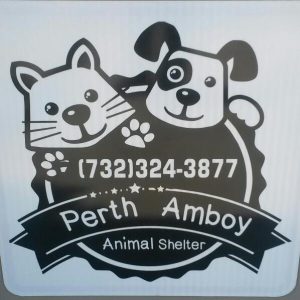 The City of Perth Amboy Animal Shelter is a small municipal shelter with a huge heart.  Perth Amboy Animal Shelter provides Animal Control Services to the local community of Perth Amboy. The Animal Control Staff operate this full service shelter and is dedicated to successfully finding permanent homes for the shelter residents. Volunteers are always welcomed and appreciated!


New Beginnings Animal Rescue
New Beginnings Animal Rescue is a 501c3 non-profit organization and shelter located in East Brunswick, NJ


Edison Municipal Animal Shelter
Located at the Edison Municipal Complex, the Edison Animal Shelter always has a great selection of companions.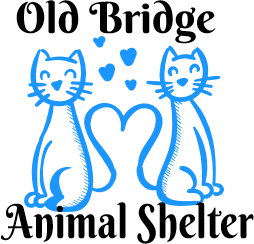 Old Bridge Animal Shelter 
Municipal shelter in Old Bridge Township filled with adoptable pets waiting for forever homes.


Coalition of Advocates for Shelter Animals (CASA)
CASA, a 501c3 non-profit organization, is a group of volunteers dedicated to helping homeless animals find homes, helping animals in shelters and helping pet owners.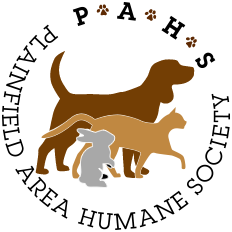 Plainfield Area Humane Society
The Plainfield Area Humane Society is a private, non-profit 501(c)3 organization, governed by a Board of Trustees. Our Mission is to find a safe, loving and appropriate home for every homeless pet, including those with special needs or challenges. We strive to treat, heal, and provide optimal well-being for the animals placed in our care; and to create an environment where our animals receive love, respect and attention.