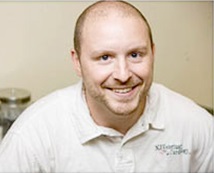 Eric DeRose, DVM
Residency Trained Veterinary Cardiologist
(specialist-comes to Sayrebrook as needed)
Dr. DeRose earned his Doctorate in Veterinary Medicine from Kansas State University School of Veterinary Medicine. After finishing his studies, he was selected for an internship with Veterinary Specialist of South Florida in Cooper City. He then went on to his residency in veterinary cardiology at Red Bank Veterinary Hospital in Tinton Falls, NJ. Dr. DeRose is especially interested in treatment and management of congestive heart failure due to chronic valve disease or endocardiosis, the most common form of acquired heart disease in dogs. Dr. DeRose strives to help veterinarians improve the quality of life for animals affected by this disease. He provides cardiology consultation services and echocardiogram (cardiac ultrasound) for our patients.